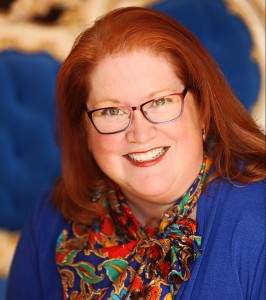 When was the last time you had a new picture taken for your social media platforms and/or website? If you are sitting there thinking "I don't know, let me think" it has been too long.  Why update your pictures? Why worry about whether or not your social pictures are professional? Because your audience and prospects are already trying to figure out if they trust you. Not having a professional photo can hamper your interactions and impact on social media.
A good profile image is a vital piece of your branding and identity in the online world. Think of it as your visual signature. It is THE icon that signifies who you are. At a glance people should be able to quickly identify that image with your interactions elsewhere on any social network, on the web and also in person.
Here is a list of the reasons you should have a picture taken NOW:
Gained weight? It's ok. YOU are what is important, not the number on the scale!

Lost weight? Even if not at your goal, go get them done! See #1.

Changed your hair? This goes for color and/or length & style as well as beards or no beards, etc.

New glasses? There are many wonderful and fun new frames out there, show off your new peeps.

Lasik surgery or contacts? If people are used to seeing you in glasses, but you no longer are wearing them, be sure your photo reflects this.

Aged a few years? Embrace your wisdom! Besides, you don't want someone going into shock because you don't appear as the 20 or 30 year old they see on your site right now.

Changed businesses? If your business has changed from a button down to more casual or visa versa, it is important that your current images reflect the right industry. A banker/financial person will likely be dressed more professionally than someone in a landscaping business. If you picture does not reflect the type of business you are in, get it changed. I hate seeing men in ties and suit jackets that don't normally wear one when meeting clients. They typically look very uncomfortable and that reflects out to the world.
Do you get the picture (no pun intended!) now? The key thing is that your image has to be recognizably you in the here and now.
You don't need to be perfect! You just need to be YOU. 100%, wonderful, powerful YOU!! To recap, if you hair or glasses have changed, your current picture is more than 2 or 3 years old or you are now 15 pounds (over or under) since your last pictures, it is time for an update!
I know we all have our reasons why we don't want to do it, but it all boils down to this: People are going to meet you in person. If who they meet is drastically different than who they think they were meeting from your online pictures, there is an instant disconnect and mistrust. It is much harder to come back from this than you can imagine. Don't make me wonder about what else you are misrepresenting. Besides, embracing who you are is sexier and more powerful than you can imagine (and it inspires trust!).
Now go schedule that photography session!
Until next time…spread kindness wherever you go.