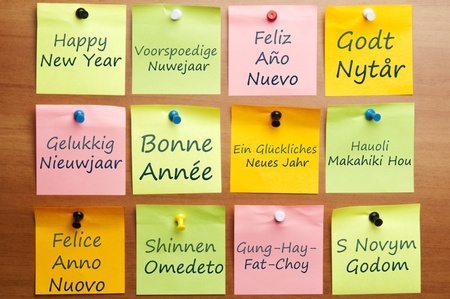 Ready for a jump start? The New Year always reminds us of new and fresh starts. It's also a perfect time to evaluate the past year and decide what worked, what's still working and what needs to go away. This is true not only with life, but also with our businesses. Since I focus on social media for entrepreneurs, employee-preneurs and small business owners, let's talk about what you can do to jump start your New Year.
1 – Goals: Create and solidify your social media goals for the New Year. Do you want more followers, engagement, prospects, brand awareness, website traffic, etc.? Each goal has different tactics, so choose just a few to focus on.
2 – Profiles: Take a fresh look at all of your social media profiles. Is it time for a fresh profile or cover image? How about your bio and about sections? Canva.com and picmonkey.com are great resources to help you create new cover images. Plan to change your cover images at least quarterly.
3 – Analytics: Take a look at your insights for your Facebook Business Page. Also, if you use a tool like Hootsuite, plan to review other social platform analytics. Resolve for the New Year to take a quick look, even just once a week, and learn at least one thing from your content's performance.
4 – Planning Tools: Planning social media across multiple platforms can be complicated. Start with a content (editorial) calendar and updating strategy. Schedule a weekly planning and scheduling session just like you would any other important appointment. Choose a tool like Hootsuite, Buffer or Social Sprout for pre-scheduling your posts.
5 – Evaluate Platforms: Are the current platforms working for you? Is your ideal client still using them? Are there new platforms that you should be considering? Spend some time researching changes to social media that may impact your business.
6 – Training: Do you need to brush-up on any social media skills with some training? Maybe it's time to hire a coach to help you take it to the next level. Don't go it alone — social media changes quickly and the tactics you used this past year may not be what you should be focus on for the New Year.
7 – Facebook Ads: If you are use Facebook for business, ads are critical for expanding your reach. Facebook is the largest marketing company in the world. You can target your ideal client for a relatively small budget (as little as $5 to $10 per day). Review your social media goals and determine your ad budget for the next few months.
8 – Save This Link on Facebook: When Facebook introduced the "save" function, many content marketers were excited (I know I love this feature).  However, remember to review the file at least weekly. You saved content for a reason, so a quick review can help you unearth a few hidden gems of content to share.
9 – Use Hashtags:  Hashtags are important because they help increase social media engagement with new users on most of the top social media platforms. Find relevant hashtags to your business/niche so you can reach your target audience.
10 – Plan On Being More Human: Authenticity and candor are what people are looking for. You can build "Know-Like-Trust" much quicker when people feel they can identify with you. Consider doing at least one weekly behind-the-scenes image or video post.
11- Don't Ignore Video: Many of us hate to be in front of a camera or to be on film, but video is a strong way for people to get to know you. Add at least one video update per week.
So there you have it – a New Year and many new ways to engage with your friends, clients and prospects. Also a roadmap to jump start your social media. If this seems overwhelming, reach out to me and we can discuss a coaching or training program to help you take the New Year by storm.