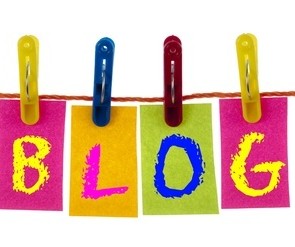 Top 5 Excuses Why I Don't Blog
To semi-quote William Shakespeare, "To blog or not to blog? That is the question." I know that many business owners (even a social media expert like myself) talk about wanting to blog, but there is always something that gets in the way. Over the course of the past few weeks, the topic of blogging has come up in several conversations. In fact, just the other day this topic came up three (3) times. Okay, okay, I am getting the little "god-wink" that this message is for me too, so let's take a look at my top 5 excuses for not blogging. See if you can recognize yourself with any of these scenarios.
Blogging is time consuming. I have a lot to do daily, weekly, monthly. In my mind, blogging takes a LOT of time. So, instead of scheduling it, I just don't do it.
I'm not good at writing. I find writing to be painful. When I look at a blank screen, it is hard to get started. I can think of a million other things I could/should do. Maybe it's the perfectionist in me, I have to write, rewrite, edit, edit & edit. I would rather watch paint dry. Maybe you feel this way too? My first step is to stop telling myself that I find writing painful. Instead I am going to set myself up for success with a regular blogging time and lots of topics to write about.
To blog is to make myself vulnerable. This may be a part of why I tell myself that I am not good at writing. I have too much of the negative self-talk going in my head. "Maybe they won't like me; maybe I will look dumb; maybe I don't have anything of value to share; etc." If a client was saying these things to me, I would convince them that their voice and point of view is needed. That each of us has a special value that needs to be shared. Maybe I need to take my own advice?!
I don't know what to blog about. This one is particularly funny for me since we all know that there isn't anything to blog about when it comes to social media, right?!?! Here are some things that I know I can write about: what are some frequently asked question; what problem(s) do I solve for others; how can I show my expertise; what are my clients/customers biggest fears and/or biggest pain points? I am using the Evernote App & a notebook to keep a list of topics or ideas so that I don't find myself stuck.
I don't need to blog. I can just share other experts' content and expertise. I am great at reading and sharing blogs and other experts' point of view. I also know that the best way for me to show that I am an expert is to share my knowledge via a blog. It is not enough that I can pass on the information. I need to show that I have my own expertise and voice. For anyone that has taken a training class from me, heard me speak or consulted with me – you know that I have a vast amount of knowledge and a unique way of sharing it. I know it is time to get over myself and start blogging on a regular basis.
There you have it. Here are my top 5 excuses. Do you see yourself in any of these or do you have some for yourself? I'd love to hear what you use as an excuse or if what I shared has hit home for you. Go ahead and comment below or share your viewpoint on my Facebook Page, Vicki S. Cannon – Social Media Solutions.
Until next time…