Products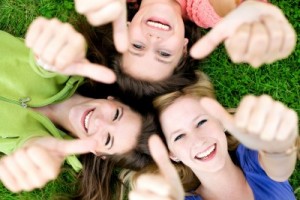 Cannon Social Media Solutions products are designed to simplify and educate you and your business about social media strategies and tools.
90% of the clients I sit down with are missing the key ingredients to their social media profiles. Is that you?
Do you know what critical information you need on your profile to show up in searches within Facebook and on Google?
What are keywords & where should they be on your page?
How do you update to best get noticed & engagement?
Is your Facebook Page ready for Graph Search?
What is Facebook Graph Search?
A new search engine/tool that searches only within Facebook. (Think Google, but with a social media twist.)
The search results are individualized to the person searching based on his/her friends, their likes, where they've been & more.
Example: I did a search for Cupcakes in Kansas City. The Facebook Business Pages that showed up for ME were ones that had the most likes & engagement by my friends. Based on the results, I could be influenced by where I go to buy my next cupcake. The page also had the right keywords (cupcakes & Kansas City) built within the information area as well as the status updates that they make.
You Need a Facebook Tune-up. Don't risk being left out of the search results & not being found.
I've created a Package that will set your Facebook Page for success. Since it is my company's 3rd anniversary, I am offering you a special price. Let's get this party started.
What you get:
30 minute pre-consult conversation
Complete Review of Facebook Page

Category
About/Info
Posting/Engagement
Geo-Targeting
"back-end" set-up for privacy/spam protection

Written Report with recommendations for:

Category
Keywords
Posting Engagement

60 minute post-consult review of recommendations
Old Price: $450.00
Price: $349.00
You save: $101.00
SIGN UP TODAY